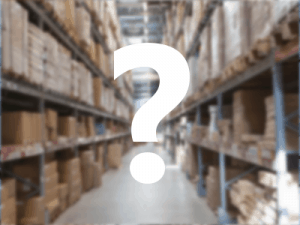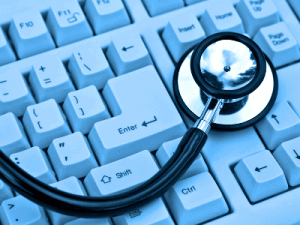 How is your warehouse performing?
Operational efficiency is an oft-used term never more so than during periods of oil price volatility. But where can we find the operational efficiencies, and the significant cost savings, that the industry needs? Upstream SAP consultancy Absoft has found that inventory performance is a key area where operational efficiencies can recuperate instant cost savings.
The challenge for warehouse teams is to ensure that there is always critical spares and long lead items available to prevent backlogs and downtime, whilst not overstocking, or occupying restricted storage space with 'dead stock'.
Perhaps you can you relate to these pain points?
I always have large numbers of stock sitting idle for extended periods of time
We still suffer from 'stock outs' despite an increase in stock levels
Inventory costs continue to rise, despite a decrease in projects & operational activity
Dead stock, for instance, sits in the corner of every warehouse gathering dust. These materials have either been overstocked, or are surplus to requirements and have often been superseded by replacement items. In most cases, these spares are never used, but occasionally duplicates are ordered because an inaccurate inventory quantities trigger replenishments or indicate a 'stock out'.
In these everyday situations, it's evident to see how inventory costs can quickly escalate.
Improve your Stock Profile:
Accurate stock profiling is an essential component towards developing leaner inventory operations. One effective method is to simply classify stock by the Demand Value. This approach classifies stock based on mix of historic usage and planned consumption, and the value of the items during a specific period of time.
Segmenting stock by consumption patterns provide a clear indication of where potential 'stock outs' can occur, and which items are classified as 'dead stock'.
Applying demand analysis to stock, we typically find that 80% of Demand Value is attributable to between 5% – 10% of the stock items held. This revelation is not uncommon within upstream oil and gas, but the significance of this finding has huge cost saving potential.
Unlocking value for investment recovery:
Absoft has industrialised an inventory solution which can unlock value and recover investment. Developed in conjunction with oil and gas companies, Absoft's Inventory Health Check (IHC) analyses SAP data and benchmarks inventory performance, against peers and industry best practice, within five key areas:
Stock Usage
Stock Control
Investment Recovery
Stock Sourcing
Stock Optimisation
Stock Usage focuses on high consumption/ value profile items, 'dead stock', 'stock out' situations, as well as purchase trends. Data analysed within the Stock Control focuses around physical stock counting and accurate reporting process. Data relating to stock returns for repair, scrapping, reuse or 'buy back' are all analysed as part of Investment Recovery. Stock Sourcing on the other hand, covers data relating to strategic vendor relations, contractual negotiation and Material Requirements Planning (MRP). Lastly, the use of stock replenishment, lead time parameters and material ownership are reviewed as part of Stock Optimisation.
An Inventory Health Check
The Inventory Health Check (IHC) evaluates performance and awards a score (between 1-5 for each category) which is recorded as a summary chart. In addition to the scores, the Inventory Health Check provides descriptors which justify the scores, including peer performance benchmarks, and a roadmap to achieve best practice.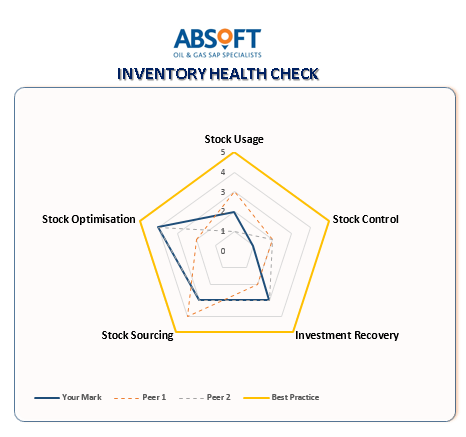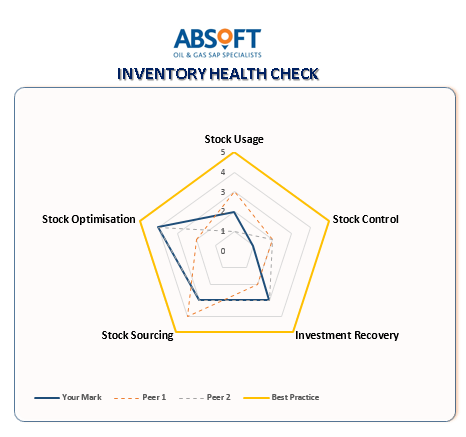 What's the Business Impact?
The Inventory Health Check can be conducted in as little as three days and our customers have benefited significantly from the comprehensive assessment through provision of both positive and tangible results:
20% reductions in 'Stock-outs' situations
50% reduction in lapsed time to handle surplus materials
50% rationalisation of 3rd part sites inventory holding
5% reduction in rental spending
Optimisation of shipping and container fleet management
Our Inventory Health Check is one solution developed by Absoft to sustain efficient operations, deriving from 25 years' SAP experience within upstream oil and gas.
For more information about the topics covered in our blog, contact Absoft today via: info@absoft.co.uk or T: +44 1224 707 088 to speak with our SAP consultants.
by Dominika Bednarz, SAP Consultant