It is this time of the year again! Time for Absoft's Bi-annual Newsletter! 
In this issue we've chosen to focus on two main themes:
• Absoft's perspectives on some of the "hot topics" out there in the business and SAP world including GDPR, Cloud, S/4HANA and Single Sign-On
• Insights into the work week of our team members as well as some of the activities we involve ourselves in when we are not being SAP consultants.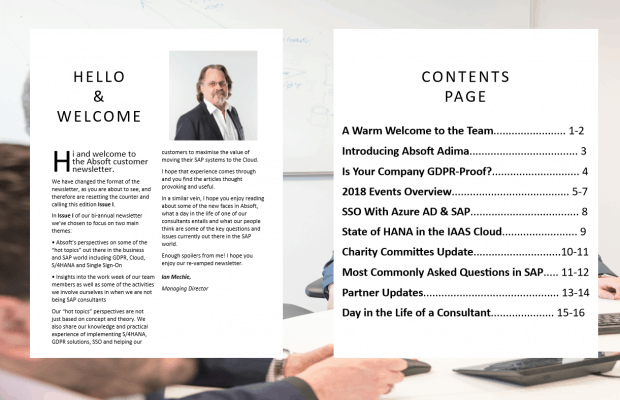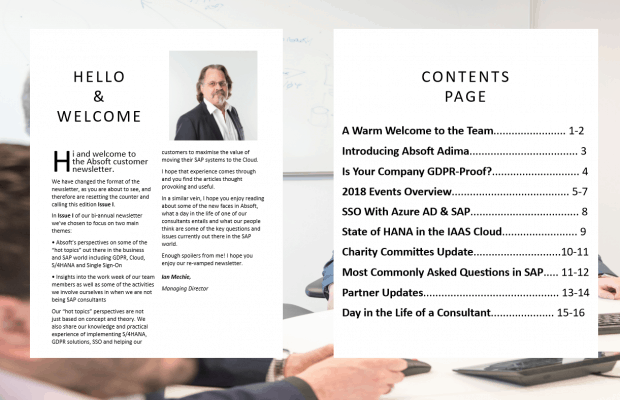 Our "hot topics" perspectives are not just based on concept and theory. We also share our knowledge and practical experience of implementing S/4HANA, GDPR solutions, SSO and helping our customers to maximise the value of moving their SAP systems to the Cloud. 
You will find much more inside -Download the Newsletter and learn more about who we and our partners are as well as what 2018 has brought to the world of SAP.