When I first started working with SAP and was first shown the SAP GUI, I can remember thinking how outdated and clunky it looked!  Even 10 years before that it looked outdated and clunky compared to the cutting edge interfaces at the time.
SAP see the future of business operations moving to a more mobile and dynamic environment.  In the past, the issue with mobile applications for SAP ERP was that they appeared disjointed next to the desktop interfaces.  With the latest interface, SAP Fiori, and also Neptune, both the mobile and desktop user experiences will seem an extension of the other.
Fiori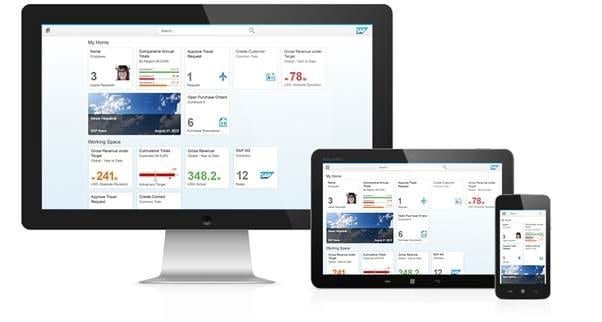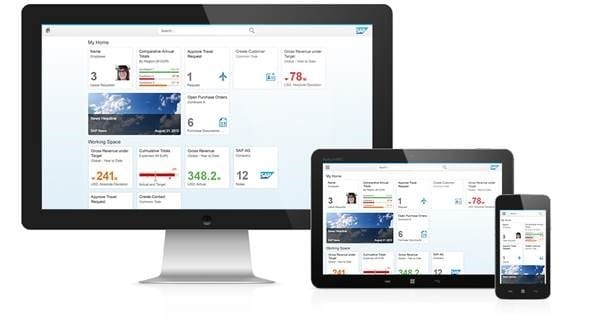 With the launch of S/4HANA in February, it was announced that S/4HANA would be Fiori only.  With the 'ERP' releases running out of support in 2025, Fiori really is the ultimate future of the SAP frontend.
Fiori really is a revolution to how users interact with SAP.  The targeted nature of the role based interface, giving users access to only the information and inputs they want and need, makes working with the system so much more intuitive.  When you combine this with the analytical features, it really begins to add value to what once was a rather flat environment.
Even if you've not started your road to S/4HANA yet (i.e. not moved to HANA database platform or not currently on EHP7 for ECC6), you can start implementing the transactional, day to day, functions of Fiori right away.  Although no technical upgrade of your SAP system is required (as long as you are on a support package stack released since 2010, and chances are you are, or should be!  Though for exact SPS required for your system, please check the Fiori technical requirements), there is a bit of work to do to allow Fiori apps run on your system:
You will need the 'UI Add-On' components installed into your system (transaction SAINT)
You will also need an SAP NetWeaver Gateway (You may already have one, but depending on your landscape, you may want to install one standalone).
To make the most of Fiori, with the analytical apps and factsheet apps you will need to be on HANA
Yes, there is a bit of work to put in to implement Fiori, and if you plan to develop your own apps, there are some new skills to learn (if you don't already have these in-house of course), but as Fiori uses only open standards – these aren't wasteful skills to have (Skills like HTML5, Javascript, CSS, and odata).
SAP Screen Personas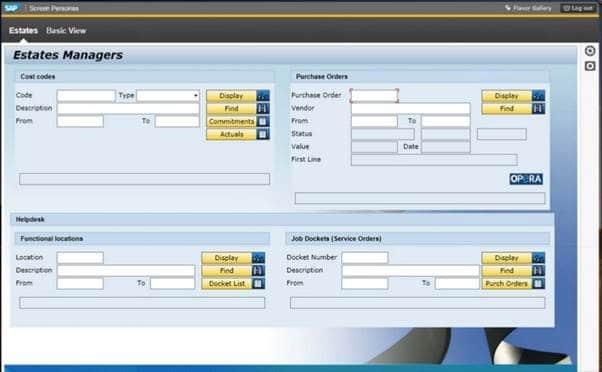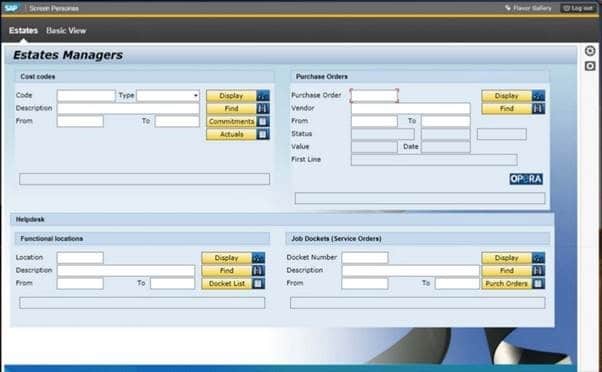 When it was announced at the S/4HANA lauch event, that the future of SAP UX (User eXperience – not just User Interface (UI) anymore!) was Fiori, I didn't really understand what this meant, as everything I've seen of Fiori up until then had been relatively narrow in terms of use cases for each of the roles, or 'apps' for Fiori.  And what about all your custom developments, which we have been promised will continue to work on S/4HANA using table views – where we have a logical view of all the 'old' SAP tables?
How I understand this works is, that SAP have included 'SAP Personas' under the umbrella of Fiori as Personas allows traditional SAP transactions (i.e. the outdated clunky ones!) to be simplified and have the look and feel of a native Fiori application.
SAP's strategy is that SAP Screen Personas will allow the transition to S/4HANA and Fiori to be gradual, but eventually there will no longer be a need for Screen Personas as all legacy transactions will become obsolete as they are redeveloped.  You can read more about SAP Screen personas in Absoft SAP Consultant, Gareth Petherick's blog here: SAP Screen Personas; The new look for the new era.
Neptune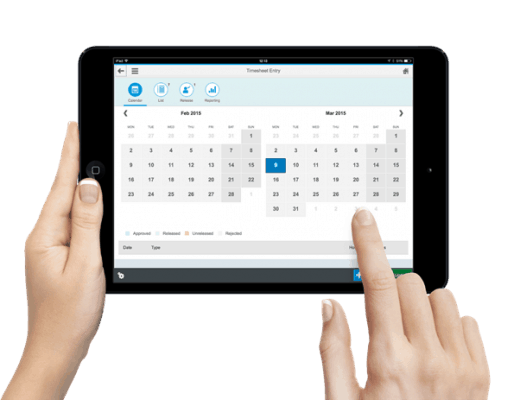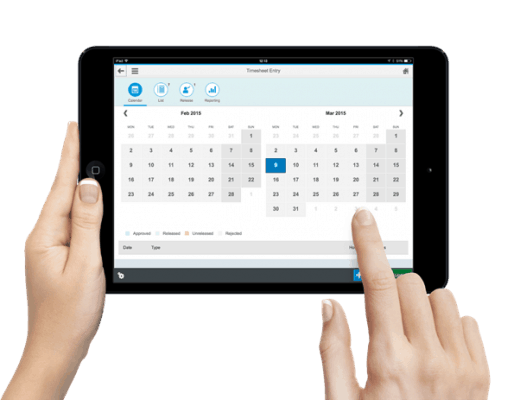 As Fiori is based on predefined roles, there will be some functions members of your organisation do which might not fit into these roles built by SAP.  Of course you can develop your own roles and apps for Fiori, but we believe there is actually a faster way.
With Neptune software we can create bespoke mobile apps in a fraction of the time it would take to build a Fiori one.  Disruption to your SAP landscape is also minimal – Neptune configuration is enabled by transport and you only need to activate ICF nodes to be able to start using apps (No need for the Add-ons or Gateway).  As long as you're on NetWeaver 7.0 or above you can run Neptune apps straight out of SAP.  Again, Gareth has a blog article which dives into Neptune in more detail: Neptune: An ABAP Developers Dream?
Portal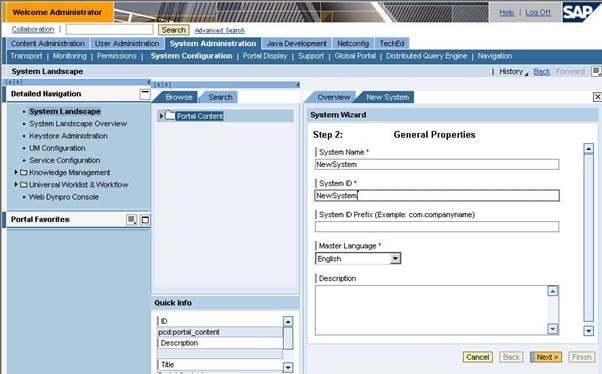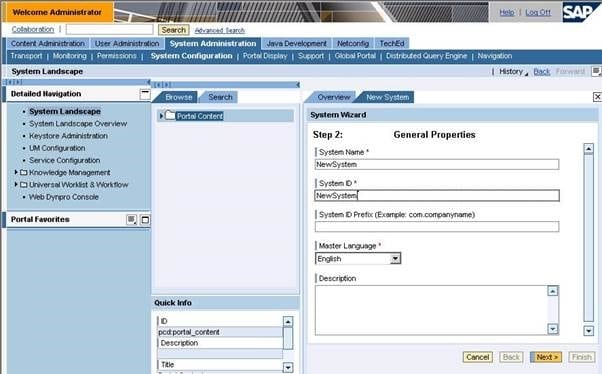 Portal has for a long time provided users with a single point of entry into a web based SAP environment.  SAP plans to phase out Portal and replace it with the SAP Fiori Launchpad – since they are basically achieving the same function – a single point of entry into a web based SAP environment.  You can have a gradual transition in this process too – by consuming Fiori apps embedded within your current Portal.
NWBC 5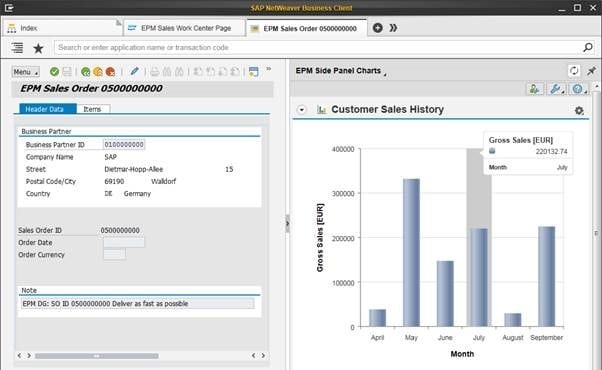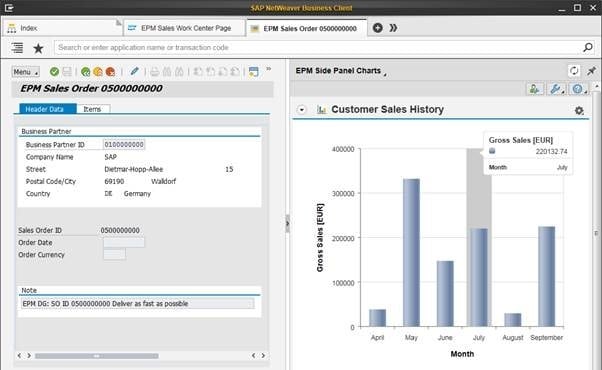 If you're looking for a more immediate way to improve the UI experience of your SAP users, and don't have the resources available for the deployment of Fiori and the necessity testing, SAP's NetWeaver Business Client (NWBC) may provide you with a solution.
NetWeaver Business Client has almost completely replaced SAP GUI – so much so SAP no longer demos with SAP GUI.  If you like, you can think of NWBC as GUI++, as it can do everything SAP GUI can do (without any backend changes), and can do so much more on-top, as well as improving the look and feel of SAP to the end users.
GUI 7.4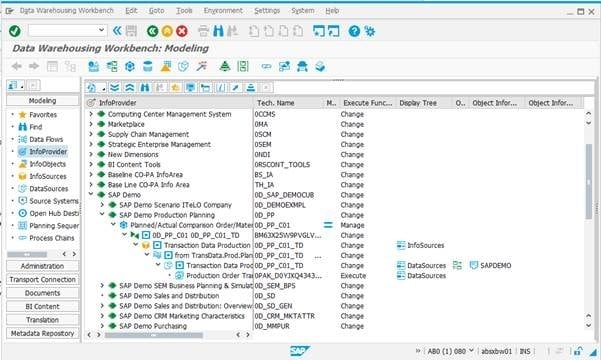 SAP GUI has been with us, fundamentally unchanged from a UI perspective, since the mid-nineties – the only major jump being from version 1.0 to 2.0, which had been only text based previously.  SAP GUI 7.4, released at the end of 2014, is nothing new, but does include new visual themes.
SMP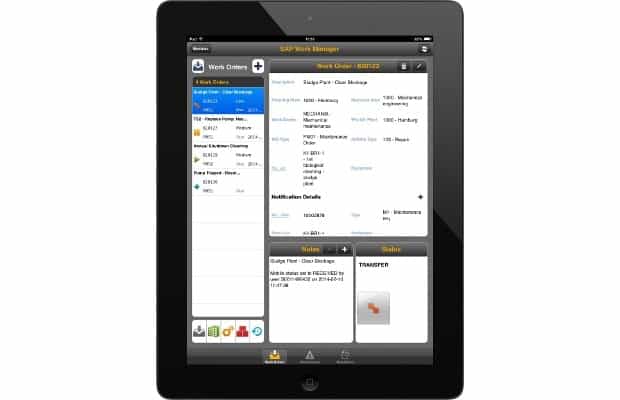 Of course there is the SAP Mobile Platform as well, providing 'apps' to mobile devices, which has the benefit of an 'offline' mode – but this fulfils a different set of requirements from the ones I'm trying to describe here – so I'll leave the details of that for another blog!
by Ross Hamilton, SAP Consultant
Want to know more? Download our white paper 'A starters guide for implementing business mobility' below.