"How can I work with these screens?!"

"There are so many fields – I don't know which one I need to enter!"
Hear this from your SAP users often?? I bet you do.
The traditional look and feel of the core SAP system is outdated. Today's users want information in the palm of their hand within a few clicks. If you haven't already installed Personas – then it's really time you did.
Consumer expectations of usability from personal applications use are transferred onto business applications, and competition for SAP skilled personnel is intense. To maintain that competitive edge, you are going to have to provide systems that let your staff work the way they want to.
SAP Screen Personas is a web based tool which allows personalisation of SAP GUI screens. Instead of spending days designing and re-writing SAP logic to develop a screen to the user's liking, Personas allow changes to be made quickly.
Personas is;
Role based – provides users with only the functionality they need
Responsive – supports all types of devices, screen sizes and versions
Simple – unique personas to handle one defined user case in a maximum of 3 steps
Coherent – provides one design for common activities
Quick – enables deployment of new User Experience (UX) within one day
In summary, it provides instant value.
Let's look at a common oil & gas example; creating notifications for Plant Maintenance.
Many oil and gas companies have a number of screens displayed to create a notification for malfunctions or maintenance. Using SAP Screen Personas, the complex can be simplified. See the image below.

Only the fields the user needs to enter are shown. The user enters the data and saves, after which a malfunction notification is created. Simple!
Training time can be dramatically reduced by developing these user cases with SAP Screen Personas. The user experience is enhanced with the screen showing the user what they need in a visually pleasing way. This has great impact on your users' productivity. This is the new era of W.Y.N.I.W.Y.G (What You Need Is What You Get), rather than the old W.Y.S.I.W.Y.G (What You See Is What You Get).
But, as always, you get what you pay for. The actual licence costs are relatively high and the speed of web-based transmission can be slower. There are also certain developments required use of the Scripting Tool to allow searches to work correctly.
The benefits must be weighed up against the cost, but, I do imagine that the significant benefits will win out in most cases.
"Why can't all of SAP be as easy as this?"
An attendee at an overview of SAP Screen Personas I was presenting asked me this – and it must be said that SAP Screen Personas is a good tool to glorify the old SAP GUI Dynpro screens. It would also work well for back office users, doing the same tasks every day, and improve enthusiasm by providing personalisation.
There are other SAP products which are better suited for mobilisation, such as Fiori and Syclo. And we mustn't forget SAP Netweaver Business Client, with its improved functionality for new and modified business processes. However SAP Screen Personas is the best tool for enhancing user experience in the SAP Core system.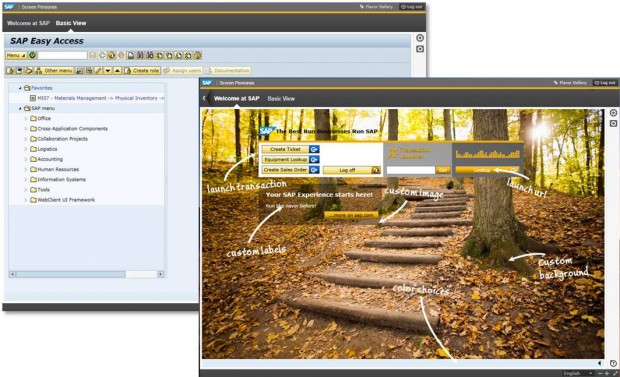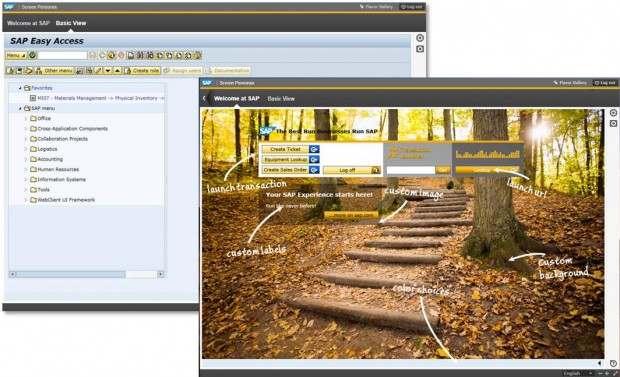 Technical Requirements
You need to be on ECC 6.
Kernel version 7.21 or later (this was released in September 2012).
Browser running Personas needs Silverlight (version 5) plug-in installed. This is available for Internet Explorer, Firefox, Chrome, Safari, and Opera.
No other client software is required. You do not need the SAP GUI installed.
Do you have questions or want to know more? Contact us at info@absoft.co.uk or make an enquiry below:
Downloads