One of the most asked questions of anyone working with newbie SAP End Users must be:
"What does SAP actually stand for?"
The correct answer of "Systems, Applications and Products in data processing" is almost universally met with a frown of disappointment. However, certainly in the world of manufacturing and engineering, there is never a shortage of people coming up with their own suggestions:
Stops All Production, Submit And Pray, and my personal favourite Software Against People… None of which could be described as complementary! It would be fair to say that the SAP Graphical User Interface (GUI) could never be described as a thing of beauty, but it consistently surprises me just how much some users are genuinely frustrated with their day to day interactions with SAP.
In this blog, I'll share my experience of where the main areas of user frustration lie, and how we can improve the overall SAP experience.
It really can be Simple And Productive. 
A Day In The Life Of – A Maintenance Technician
If, for example, we take a maintenance technician and examine their typical daily activities, we can see that the interaction with SAP is actually very time limited. The information required by the technician to ensure safe and efficient execution of maintenance is stored in SAP, so accessing the system is obviously a necessity.
However, as in this example, many businesses distribute work as Shop Papers at the start of each shift, often causing an unnecessary bottleneck in the Planners Office!


Following the maintenance execution, the technician's findings must be promptly recorded, with a high level of accuracy, to allow the business to react quickly in an appropriate fashion (Follow-Up Work, Schedule Changes etc).

Wrench-Time v SAP Time
A technician's primary business function is to execute maintenance activities. However, as we can see above, the business model also demands that the technician spends "some time" in front of a computer. It is, therefore, imperative that when technicians are interacting with SAP, they are presented with as simple a process as possible… And this is where the frustrations can begin.
Pressure on maintenance teams to increase wrench-time and plant reliability, whilst reducing costs, means that a common sense approach must be adopted as to how much information is recorded. Too much typing will have a negative effect on tool-time, too little will dilute the quality of historical data. Again, simplicity in the recording process is critical.
Why So Much Negativity? 
So, just why IS there so much negativity surrounding the SAP Plant Maintenance Module? With so many users around the globe, there are many individual reasons for end user frustration. Here we look at just a few, and how they can be addressed:
For many people change can be difficult. That old mainframe system that has been cursed for decades suddenly feels like a cuddle from grandma after a playground tumble! Change management is often underplayed or completely overlooked.
Ensure the maintenance team are aware of the upcoming changes; What's changing, Why change, How it will affect them.
Don't wait until they turn up in the classroom!
One of the most common complaints from users is the amount of unnecessary fields and tabs displayed onscreen. This can be confusing and immediately set a negative tone for the new users.
Spend time creating screen variants for logical groups.
Everyone does not need to see Everything!
I have regularly come across organisations where business process flows are either poorly defined, or are well defined but completely ignored. When SAP is implemented to support the defined business process, users complain about the inflexibility of the software!
Ensure users are aware of the business processes.
Don't assume they know, because there's a real risk that they have been ignored and bypassed in the legacy system!
Training is obviously business critical, both in terms of content and delivery schedule. It must not simply be a clicking exercise, users need to understand why they are clicking! Information saturation in the classroom will simply put off new users and immediately set a negative tone in their mind.
Ensure users are aware of their essential requirements.
Focus on exactly what they need to know to survive Day 1. Point them towards the business Help Pages, and take time to describe how SAP supports (not dictates!), the business process
It is obviously impossible to teach users everything prior to Go-Live, but there must be an expectation within any organisation that further development of end users is a necessity to maximise the potential of the implementation.
Deploy a training strategy that will help new users move from Page 1.
Some users will make natural progression on their own, but to release the full potential of the maintenance team, a formal ongoing training package should be developed and delivered to the individual user groups.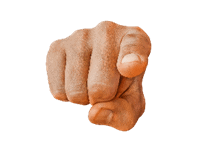 How Can Absoft Help?

Here at Absoft, we're not just software consultants, we're a group of business hardened end users!
We've walked in the Technicians shoes, struggling to find the newly created notification.
We know the pain of a Maintenance Planner, grouping together work orders into a single revision.
Or the frustration of a Chief Engineer battling with backlog reports.
We understand your business, we understand your users, and we understand YOU.