Absoft at UKISUG Connect 2019

Attending the biggest so far UKISUG Connect was a tremendous way to end what has been an amazing year for Absoft. We have broken records, completed quite the innovative projects, increased staffing levels and gained the SAP Gold Partner status back. Thank you to everyone who helped and supported us on this journey!
Key takeaways:
UKISUG Connect 2019
We would also like to thank UKISUG for their hard work and commitment to organising such a great event. And thank you to those who engaged with team Absoft at the UKISUG Connect 2019, joined our SAP Gold Partner party, attended our presentation or one of the great speaker slots in our sponsored Platform & Database stream.
SAP Gold Partner
We were delighted to announce at UKISUG Connect 2019 that we attained SAP Gold Partner status once again. Being one of only 30 SAP Gold Partners in the UK is a great accomplishment for all at Absoft, and a title we are delighted to hold. Our achievement was announced by Jens Amail, Managing Director of SAP for UK and Irelandat the Absoft stand surrounded by balloons, bubbly, golden tickets and prizes.
Platform & Database Absoft sponsored stream
Our Technology and Innovation Manager Robert MacDonald was a star of UKISUG Connect 2019, with his talk titled "SAP on Azure – Build to Run". Co-presenting with Microsoft's Nick Morgan, Robert and Nick gave attendees priceless insights and experience on why Azure should be your cloud solution of choice, and how Absoft can ensure that this transition is a smooth and informed one.
S/4HANA
With 2025 deadline for upgrading to S/4HANA fast approaching, to upgrade or not to upgrade was one of the big questions at UKISUG Connect 2019. Absoft have extensive experience of implementing S/4HANA and know how to maximise the benefits for your business. Get in touch to find out more.
We received a lot of interesting feedback from the hundreds of people who stopped and talked to us – You might relate to one of the recurring themes that while packed with value the busy schedule of the event did not allow for all questions to be answered. Or that a lot of the emphasise was placed on S/4HANA and Cloud migrations and only several of us on the floor covered the full range of SAP solutions and products on their stand or through our presentations.   
Do you agree? Did we answer all your questions? Get in touch to continue the conversation or to arrange a consultation or tailored demos of our products and solutions.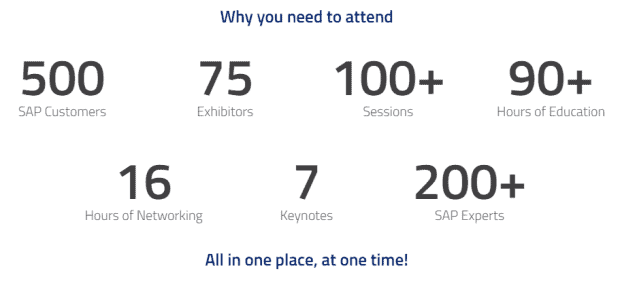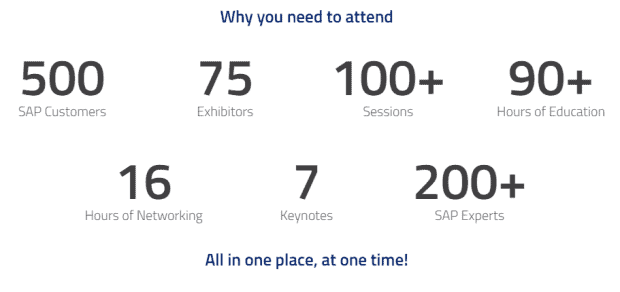 Dedicated Streams
UKISUG Connect 2019 featured dedicated streams for Cloud Services, S/4 HANA, User Experience and Platforms & Database (Sponsored by Absoft). Take a look at the stream's full agenda at UKISUG Connect 2019.
Robert MacDonald, Absoft's Innovation and Technology Manager and Nick Morgan, SAP Technology Solution Specialist at Microsoft, presented on why Microsoft Azure is SAP's cloud platform of choice.
Common pain points of running an SAP system include QA system refreshes, disaster recovery, error resolution, change control, project systems and the use of proof-of-concept sandboxes. Absoft explored how to use infrastructure as code and automated deployment of SAP software and databases with Azure infrastructure to deliver benefits of a consistent build during the project, and far more efficient run and maintain tasks. The audience was introduced to how Absoft have helped customers run critical SAP landscapes on Azure using automation and reference architecture for a seamless migration to the cloud, allowing you to build a landscape that is supportable, scalable and easy to maintain.
The Absoft team at UKISUG Connect 2019
Thank you for coming over at the Absoft stand and meeting the team at UKISUG Connect 2019. Wherever you are on your SAP journey the Absoft team has got you covered! However, if due to the busy schedule of the event we did not manage to cover all your questions – please get in touch!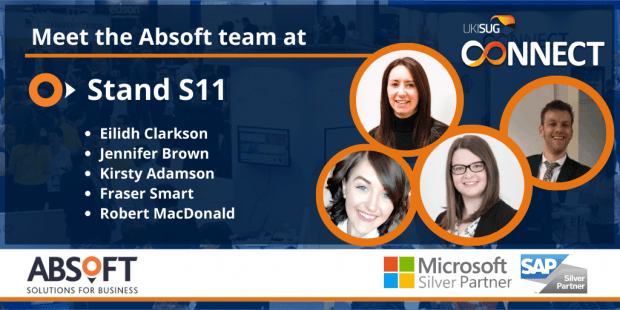 Absoft at UKISUG Connect 2019Follow Absoft on Twitter and LinkedIn and keep an eye on the official event hashtag #UKISUGconnect for post-event updates and some more videos and pictures from the event and SUGfest!